We aim to provide relief in many forms and o
ur focus is to enable people to have positive life experiences.
We have supported a number of projects over the last few years, some of which can be viewed below:
Pandemic 2022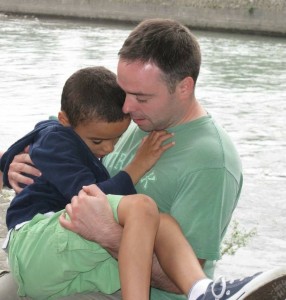 The coronavirus pandemic of 2020 has been a terrible time for so many people, so the trustees of the Living by Giving Trust decided to help in a small way: by donating a grant of £100 to charities or causes local to them. Though these are only small grants, they can mean a huge amount to local charities.
One of our founding trustees, Matt Betts lives in Bournemouth, Dorset and with the blessing of other trustees was able to donate £100 to three charities in the area: Macmillan Caring Locally, Questa Voce and the local foodbank. In these difficult times, all three local charities very much appreciated these donations.
Another trustee, Sarah Keaney was able to donate £100 to a local initiative in Enfield called 'Love Your Doorstep', which supports many people in the area in these difficult times of job losses and financial struggles. At the last count, the initiative had raised over £4,000!
Finally trustee, Sadie Vile was able to donate £200 to a local community charity in Hertfordshire. More details soon!
It's thanks to you, our supporters, that we are able to do this – so thank you very much and please stay safe!
Music room for the Children of St Catherine's – in memory of Allison


"Allison our mummy died from brain tumours on the 17th May 2015. During a brave fight against cancer, Allison always loved to give her time to her young children, Ryan 7, Rose 6 and Isaac 3. t is a tribute to Allison's bravery and her passion to children's education that she continued in her role as a governor at St Catherine's, working with the school to help improve children's lives. A caring and much loved mother, wife, sister and friend, she will be missed by so many".
We hope to help Allison's children and all the current and future children of St Catherine's to love music as Allison did, and so the Living by Giving Trust are helping to fundraise for this very important project. You can support this via our donation site, here, or for more information, please contact Steve.
CA Pilgrimage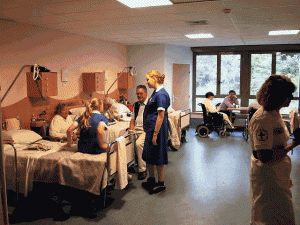 The CA Pilgrimage organises to take sick and disabled adults to Lourdes each year for a week's holiday. The CA needs many volunteer helpers to come and look after the guests, and the Living by Giving Trust has offered to help some young people to attend and help. Since 2011, the Living by Giving Trust have been able to help numerous people to go to Lourdes and be helpers.
Help Millie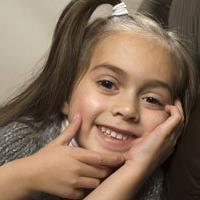 Millie D'Cruz Parsley was diagnosed with Juvenile MLD in the summer of 2010. This is a complex degenerative condition transmitted through the genes, and does not always manifest itself until the effects are obvious. Since diagnosis, the family and medical consultants have searched for possible treatments, whilst Millie's condition has continued to worsen.
Millie is a wonderful little girl with a brilliant family, and the Living by Giving Trust have recently facilitated the donation of a hot tub to help her. If you would like to help with other areas, please email Matt, or help by donating towards our fund, here.
Team Bea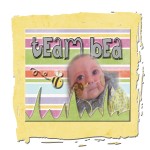 The Living By Giving Trust Charity and the Rogers Family teamed up in order to set up a special Trust Fund for Bea to ensure she had the best quality of life, and the opportunity to fulfil as much of her potential as she could. Sadly Bea died in October 2012, but our project 'Team Bea' will continue to help other children in Bea's memory. Below are links to photos and information on this special little girl and her family.
All about Team Bea – Photo Gallery – Beatrice's background story – Donate to Team Bea
Frontline Homeless Soup Run Group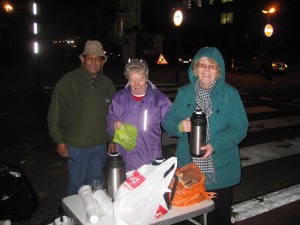 The Living by Giving Trust purchased vital equipment to ensure that a Soup Run for London homeless was able to continue it's good work. The Frontline Homeless Soup Run Group has been running for over twenty years simply by the volunteering and goodwill of local people in Stamford Hill, North London who make sandwiches, tea, coffee, soup, etc, for homeless people in central London every Saturday evening. Recently the majority of the Group's equipment was lost or stolen and they had no way of continuing with no budget to buy replacements until LBG Trust stepped in. If you would like to help, please email Stephen, or donate to the cause via our donation site here.
Glanfield Group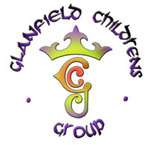 The Glanfield Group was set up in 1987, and since then the group has taken to Lourdes many children with learning difficulties as well as chronic and terminal illness each August. There is much integration within the group, and for parents it offers the opportunity to meet others in similar situations to themselves, offering invaluable mutual support. The aim of the group is to provide both a holiday for the children and a much needed rest for their parents who are welcome to either join the group or stay at home. For many of these children – some from deprived backgrounds – this is their first holiday abroad. Due to the skills and expertise of the helpers, the group is able to give the children experiences that their disabilities would not usually permit, such as swimming, horse riding and abseiling in the Pyrenees. The group stays in a modern, well equipped hotel, the Mediterrannée, and each child is under constant supervision. There is a registered nurse on duty at all times and a doctor is always available. Most of the helpers pay their own expenses, with a small proportion of those receiving a subsidy according to their means.
The Living by Giving Trust has paid towards subsidies for the children and their parents, and have paid for various activities of the holiday.
We received a letter from the Glanfield Group thanking us for our most recent subsidy, which can be viewed here.
If you would like to help, please email us for more information, or donate to the cause via our donation site here.
Xavier Project (now Cohere)

The Living by Giving Trust supported the Xavier Project, which was the first time we had supported something outside the United Kingdom. The Xavier Project aimed to provide opportunities to refugees living in urban areas in Kenya and Uganda who were otherwise excluded from the means to live a fulfilled and dignified existence so that they will be able to take back control of their lives and make a positive change whether to their new communities or to their country of origin. The Xavier Project worked to achieve its vision through a holistic approach to development. Xavier Project works in three areas: Education, Microfinance and Media. The Living by Giving Trust donated to pay for a new library for refugees, please view our news story.
If you would like to support the work of the Xavier Project, please contact Matt.
***
PAST PROJECTS
Help James Smile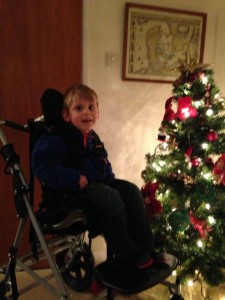 In 2013, we received news from one of the mothers connected to the Glanfield Children's Group that her son's specialised wheelchair had been stolen.
James has cerebral palsy, cannot walk or talk and is visually impaired. Without his wheelchair he is severely restricted…
We received a lot of support and donations. All funds raised went directly to the Riverwalk School Emergency Fund in to order and pay for the chair. Any potential excess funds will remain with the School which caters for pupils aged 3 -19 who have severe, profound and complex learning needs.
Action Reconciliation Service for Peace in Dachau

In 2011, the Living by Giving Trust agreed to award ASF a grant of £300 for a young graduate who was volunteering in Dachau. Roy Scivyer worked for a year with the group called Action Reconciliation Service for Peace (Aktion Sühnezeichen Friedensdienste or ASF). Roy has kindly written us a report on his work in Dachau and how our grant helped him: "I'm Roy Scivyer, I come from St Albans and the Living by Giving Trust have helped to support my work with Aktion Sühnezeichen Friedensdienste e.V (Action Reconciliation Service for Peace, or ASF for short). Thanks to their support, I have had a year in which I have seen my preconceptions of Europe's past, present and future change dramatically….read more".
Sick Children's Trust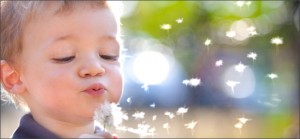 The Sick Children's Trust provides support for families with sick children in their accommodation throughout the UK. Their mission is to provide high quality 'Home from Home' accommodation for families whose children are receiving hospital treatment for serious illness. Many of these families have no time to prepare before their children are admitted to hospitals, so the Living by Giving Trust is looking into providing various toiletries to help these families and the Sick Children's Trust. We are currently sourcing toothbrushes, toothpaste, shampoo, and much more. If you're able to help, or work for a company that can donate a large supply of toiletries, please contact Stephen.
Photos of Living by Giving Trust volunteer, Francis Ryan, delivering the first consignment of supplies to the Sick Children's Trust Headquarters in Central London can be seen below. Supplies have been sent out to all eight SCT Houses supporting families of extremely ill children across England. The Living by Giving Trust is very grateful to all our supporters. If you would like to support our initiative, please contact
Stephen
.
Helping an Orphanage
In January 2010, much of Peru was hit by heavy flooding, it was the worst seen in decades. Over 3,000 homes were destroyed, thousands of residents had to evacuate, struggling in a constant battle to prevent their homes being consumed by the rising flood waters. At the time, Living by Giving Trust was not a registered Charity, but looking to seize the initiative we were able to work in conjunction with The Latin American Foundation for the Future ('LAFF' is a registered UK Charity, # 1125872,) to assist in the coordination of an emergency relief effort to support an orphanage in the area of Azul Wasi, to evacuate, construct flood barriers, and provide shelter, food, water, supervision and care for the children. As part of LAFF's Appeal, LBG Trust was able to use it's contacts within HSBC Latin America to acquire vital tools and volunteers from surrounding areas to help build defences against the flooding riverbanks. LAFF recently advised that the children were successfully evacuated from the home and temporarily housed whilst with the help of volunteers created a flood barrier wall to protect the home. They are now working to repair any temporary damage, and the children are safely back at the home, and able to start back at school in the new academic year. Living by Giving Trust & LAFF are extremely grateful for all the volunteer support and donations received at this crucial time which ensured that the home now still stands and the children remained safe throughout.
Metropolitan Housing Trust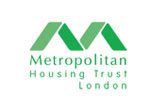 After the terrible riots of August 2011, the Living by Giving Trust were approached by the Metropolitan Housing Trust to help raise money for 26 households in shared ownership homes that were burnt out in Tottenham, London. People fled with what they had on their backs and had lost everything. The Living by Giving Trust helped raise much needed money to help the Metropolitan Housing Trust to support these families in various ways. Thank you to everyone that helped us to support this cause after the terrible riots.
Derian House Children's Hospice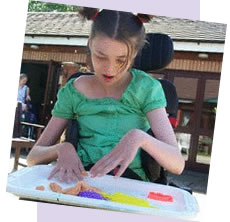 The care offered at Derian House is focused on specialist palliative respite and terminal care for children who may not live to reach adulthood. Children, young adults and their families are able to embrace support and friendship in a warm, 'home from home' environment, with an honest and flexible approach to meeting their specific needs. Derian House's care also continues with bereavement support for the family for as long as required, giving recognition to the need to never forget. Year on year the cost of providing special care for children increases and with less than 10% of funding coming from official sources the reality is that the Hospice is open 52 weeks a year whilst receiving statutory funding for just nine of those.