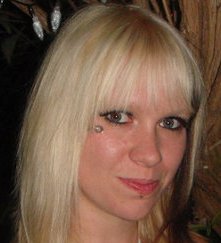 After an interview process, we are very pleased to announce a new trustee.
From Johan Bergström-Allen: "As Chair of Living by Giving I'm delighted to welcome Ali Bergström-Allen to our board of trustees. Since she happens to be my little sister I'm more used to teasing than praising Ali, but my fellow trustees and I are very confident that she will bring great skills to the role, as well as a sparkling personality and commitment to making the world a better place. We're so glad that she'll be joining our team, and her experience in business, management, IT and artistic production will greatly enhance our work. Thank you for sharing your time and dedication with us Ali, and welcome!"
We all welcome Ali to the board of trustees.
Ali said: "Hello Everyone! I have followed the wonderful work that the Living by Giving Trust has done so far, and I am incredibly honoured to be part of such a great team! I know that I am a very fortunate person, and am hugely grateful for everything that I have in my life. The Living By Giving Trust stands for everything I believe in…that everyone deserves a good quality of life and that 'those who have must help those who have not'. I've had experience with volunteer work, both for charities and for events, and I hope to bring some of my experience to the group. Really looking forward to the year ahead!!"
Johan Bergström-Allen, Chair (2011 – 2012)