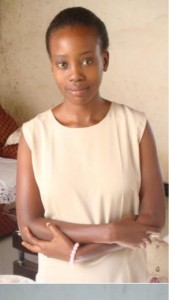 On Sunday David Ball and Stephen Daly are running the Norwich half marathon to raise money for flights and accommodation for a young girl to fly over from Africa to have an operation that will change her (and given her profession,) many others lives.

Here is the amazing story why..
A Norwich surgeon is appealing for support after agreeing to operate for free on a young Tanzanian health care worker to restore the use of her legs and give her a brighter future.
John Nolan, a consultant orthopaedic surgeon at the Norfolk and Norwich Hospital, was introduced to 23-year-old Adelaida during a recent visit to Tanzania by her uncle Francis who has been a missionary there for 50 years.
John said: "Adelaida was training as a healthcare assistant but is now unable to work or even walk very far as her hips have been badly damaged by Sickle Cell Disease. There is no suitable option for surgery in Mwanza and I have offered to replace her hips for free, here in Norwich.
"The Norfolk and Norwich Hospital has agreed to allow me to carry out her surgery as a privately-funded patient towards the end of May, and some of our wonderful Filipino theatre nurses, and two of my consultant colleagues, have offered to give up a Sunday morning in May, for no charge, to help me."
John has found accommodation for Adelaida, for her four-month stay, from the end of April to August, in Norwich.
Although the surgical team are kindly donating their time and the hip replacements are also being donated, there is the cost of the use of the hospital facilities, including pre and post operation care, and flights from Tanzania – all totalling approximately £8500.
If you would like to donate and support this incredible story please do so via https://mydonate.bt.com/fundraisers/adelaida