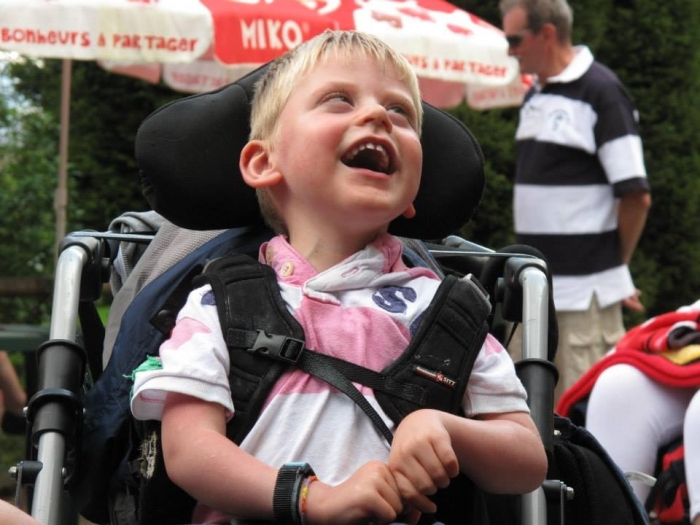 We have recently announced this new appeal via our Social Media – and so far we have received lots of help. James has cerebral palsy, cannot walk or talk and is visually impaired. Recently his mother's car was stolen outside their house with James' specialised wheelchair inside. Without it he is severely restricted…
'It means the world to him and means he can access the outside world.' Claire Hall (James' mother)
By donating via our Bmycharity page, all funds raised will go directly to the Riverwalk School Emergency Fund in to order and pay for the chair. Any potential excess funds will remain with the School which caters for pupils aged 3 -19 who have severe, profound and complex learning needs.
The Living By Giving Trust has also pledged to match pound for pound the first £1,000 raised so your money will go even further!
Please help us today.