Category Archives:
report
Thank you. No other words needed. James is smiling again.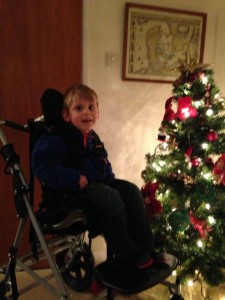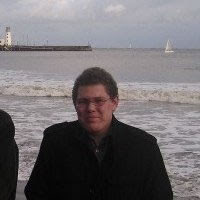 I'm Roy Scivyer, I come from St Albans and the Living by Giving Trust have helped to support my work with Aktion Sühnezeichen Friedensdienste e.V (Action Reconciliation Service for Peace, or ASF for short). Thanks to their support, I have had a year in which I have seen my preconceptions of Europe's past, present and future change dramatically.
ASF is a German charity set up in the wake of the Second World War originally to give young Germans the chance to perform small acts of atonement in lands affected by Nazi crimes. ASF now supports over 250 volunteers in thirteen countries in projects ranging from working in residential care homes to supporting economic migrants. In the 1980s ASF began to offer young people from outside Germany the opportunity to come and work in Concentration Camp Memorial Sites and German Jewish communities, in order to foster an atmosphere of cultural exchange.
I was given the opportunity to work with the Protestant Church of Reconciliation at the Dachau Concentration Camp Memorial Site, just outside Munich. I originally came to Dachau (which is also a beautiful Bavarian town) with the hope of learning something about German culture and how Germans deal with the past, as well as dealing with the legacy of one of history's most notorious crimes..
My main work in Dachau has been giving tours of the memorial site, which as we mainly have groups in German was quite a learning curve! It has been a humbling experience taking young Germans, some only thirteen years old, round the memorial site and in a way explaining their history to them. How do you explain the Nazi persecution of minorities to someone? It is a question that I still find hard to answer. I talk about how people were dehumanised, how the concentration camp system developed and thrived, though I still cannot answer why. All groups are different. Some groups are tired and simply want to go home, others ask questions and test my still limited German!
While in Dachau I have also had the pleasure of coordinating the Remembrance Book for the Prisoners of Dachau Concentration Camp, which gives people the chance to research the life of a former prisoner and produce a four page biography to be inserted into the book. Over 150 have so far been written, and a corresponding exhibition and brochure, Names Instead of Numbers, has also led to international success. Over the course of the year I have coordinated the display of the exhibition in the United States of America for the first time, and it is my hope that by the time I leave there will be dates booked well into 2012, including the first displays in Canada.
All the work I have done in Dachau has been accompanied by a number of other smaller events, such as meetings with survivors from countries in the former Soviet Union, which have made me think beyond this history. We learn about the Nazi persecutions not only in order to remember the victims and their names, but so that we may understand the present as well. I have lost count how many intercultural associations and youth exchanges there are here, and ASF is often found working alongside them. Germany is not only geographically the centre of Europe, but also politically as well. I have been shocked to find out just how many Russian speakers there are in Munich and Germany, as well as how many Poles. In April I attended an event run by a number of Munich residents affected by the Chernobyl disaster in 1985. Europe is no longer something 'across the English Channel' for me, but a complex and wonderful multicultural mix, and one which I can no longer ignore.
ASF gives young people the chance to really engage with what it means to be a European. Its original purpose remains vital to its work, especially given European society is still marked by what happened over two thirds of a century ago, though today it is helping us to see life in a globalised society not as something to overcome but as something to treasure and nurture. For that I am grateful to the Living by Giving Trust for their financial support for this extremely worthwhile cause.