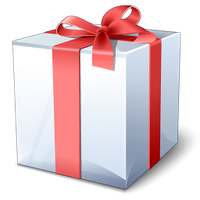 Thank you to everyone who has bought a ticket for the Living by Giving Trust First Birthday Party. We are looking forward to seeing you on 22nd October 2011 from 7.30pm!
Since we haven't had much of a summer this year, the event will have a summer theme and will include music from The Bikini Beach Band, a raffle, a cash bar, food, and much more, and will take place at the famous St Bride's Foundation in the City of London, close to the historic area of Fleet Street and the famous St Paul's Cathedral. See details on how to get there, below.
Please feel free to dress up as summery as possible (though you may want to bring a jumper for the journey there and back!).
Please don't forget to bring cash for our cash bar and raffle!
And, finally, if a friend or family member would like to come along and haven't bought a ticket, please buy here.
How to get there:
St Bride Foundation
Bride Lane, Fleet Street
London EC4Y 8EQ
T 020 7353 3331 (Map)
Tucked away just behind the main streets, the building is signposted from Fleet Street and New Bridge Street.
Underground
Temple District and Circle line (13 mins to Foundation)
St Paul's Central line (7 mins to Foundation)
Buses
Fleet Street, east end: 4, 11, 15, 23, 26, 76, 172
New Bridge Street: 45, 63, 100
Main line rail
City Thameslink (2 minutes to Foundation)
Nearest car park
Hillgate House
Limeburner Lane
London EC4M 7HY
Open 24 hours a day.
From Ludgate Circus, up Ludgate Hill and take the second left into Old Bailey, then left into Limeburner Lane.