The Living By Giving Trust were privileged to be part of 'Team Bea' – a project we took on to assist Baby Bea and her family through various forms of respite. Sadly, Beatrice passed away shortly after her first birthday – four years ago this month.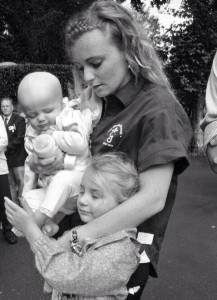 Those who knew Baby Bea and who saw the loving care she received from her family were inspired and enriched. As part of her legacy, Project 'Team Bea' now provides a platform to advise and enable any potential volunteers who want to undertake (Living by Giving Trust) charity approved work – to date, this has enabled numerous volunteers to provide respite for disabled children and adults around the UK and Europe.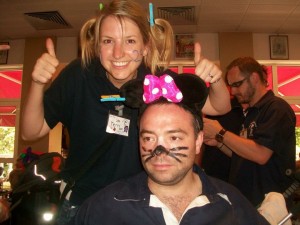 One volunteer utilised our Project 'Team Bea,' so she could join a group providing respite for disabled and sick children in Lourdes, France. Following her experience, she changed her whole life direction and is now a paediatric (children's) nurse.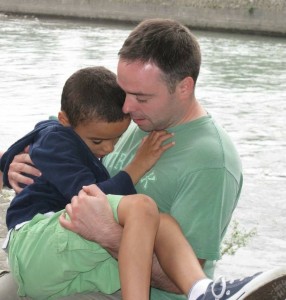 As part of the project we asked our volunteer to write about her experience. We believe her words are a perfect tribute to the legacy of Beatrice…

When asked to put into words,
Why I wanted to become a children's nurse,
I found it almost impossible,
It's an answer you can't rehearse.
To some it seems quite strange,
A concept they can't understand,
Why you would want to get up at 5am,
And be someone's constant helping hand.
But maybe this is because,
The magic just cant be seen,
The moments shared with the children,
To you, on which they lean.
By taking disabled children to Lourdes,
I found my reason to live,
I went from lost and unknowing,
To wanting to nurse so I could give.
Their eyes, they tell a story,
If you look deep enough you can see,
Their little hands that always fit yours,
Whatever their size may be.
The acceptance of their futures,
And bright outlook they always show,
However dark & short it may seem,
An on looker would never know.
For, however sick & poorly they feel,
They always put up a fight,
Showing you how precious life is,
They push with all their might.
They push to see another day,
To touch the lives of many,
As anyone lucky enough to meet them,
Would lovingly give their last penny.
So, to those who ask me to explain,
Why I want to become a nurse,
I've decided to ask them this question,
That, I can rehearse.
Why would you not jump at the honour,
Of being that helping hand,
To a child whose body is so sick,
But whose heart you can understand?
Their time on earth is precious,
So whatever you manage to give,
Is a purpose to your life,
That gives you the reason to live.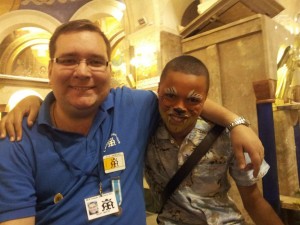 If you are interested to find out more of what we do please check out our website www.livingbygivingtrust.com or if you have any ideas and would like an information pack please contact us at contact@livingbygivingtrust.com
Many people have great ideas for positive things they would like to offer to our society – the Living by Giving Trust provides the foundation for people to blossom and has endless potential.
To find out more about Beatrice's Story, please check out our special page.